In this article, we will cover how literally Pakistani Clothes and Pakistani Party Wear UK can make dressing up a lovely experience for you. You might get bored with the boring shades of Western outfits and start looking out for something extravagant and good looking to wear. What Pakistani fashion designers in UK have in them is all that glitter and beads that look flamboyant.
While you live abroad being a Pakistani or Indian national, there would be a lot of things that you would be missing out. From traditional and lavish food to the desi activities, your life will be lacking every such thing. If you are a resident of UK, but your nationality belongs to Pakistan, you won't be having access to Pakistani dresses all the time no matter how much you want them.
Here we introduce you to Sarah Zaaraz which is an incredible brand of Pakistani Suits UK. It has answers to all your Eastern dress cravings, rich combination of colours and aesthetic vintage designs.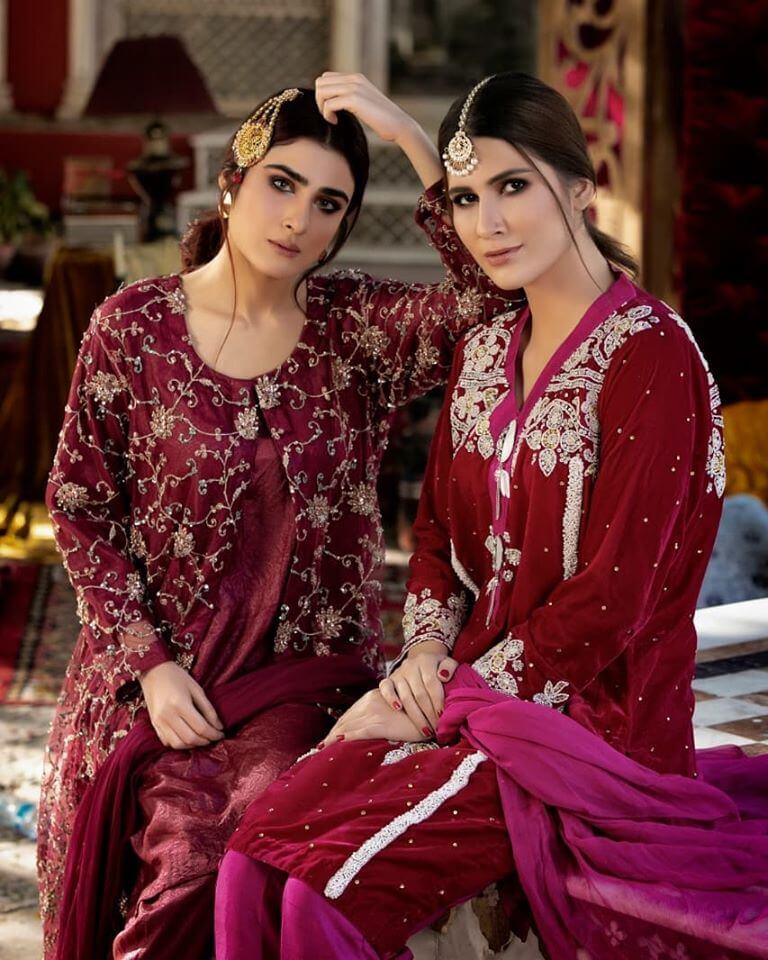 Pakistani designer in UK makes eye-catching and beatific clothes for you
Pakistani traditional clothes are the best. There is no denying that Pakistani Clothes Online UK would enable you sufficient comfort and unique designs. From the shalwar kameez to styled lehenga, every cloth we make is ostentatious yet adorable.
Pakistani designers know how to do their task in satisfying you and thus they do their best. We at Sarah Zaaraz make each and every cloth in the most fundamentally brilliant way that you can't pull your eyes off. Moreover, when you wear these Pakistani Clothes UK, they will always seem silky and cosy on your skin.
Pakistani dresses designers in UK are adored by everyone due to their charm
Clothes made in Pakistan draw an irresistible charm upon you. The scintillating colours, beatific designs and essential comfort lead the list. You will find in the market numerous clothing items, each one of them would have a design subjective only to them.
This uniqueness in the design structure is owned only by the Pakistani dresses and nowhere else. The stunning red, orange and maroon colours of Asian colours add as a plus point to the Pakistani made clothes.
Buy Pakistani designer suits in UK and enrich your wardrobe with uniqueness
While you are living in the UK, in little to no time you will become habitual of the faded colour combinations, especially greys and browns. When most of your wardrobe comprises dull-looking clothes, adding two to three bright clothes into it would look mesmerizing. Pakistani lawn suits UK must surely be added into your wardrobe. Always choose us for your party wears and casual outfits.
You can wear Asian trousers ornated with beads, dubka and cutdana on your visits to friends and family. These dresses would provide a renewed look at your wardrobe and will also give a new aura to your personality.
Asian dresses in UK are the first choice of every customer due to their phenomenal designs
The trendy designs of Asian dresses are everyone's first and foremost choice. Asian dresses have an ethnical touch that makes everyone fall in love with them. Everyone dreams of wearing something that will make them look incredibly beautiful and will simultaneously make them comfortable. To obtain this, you should always opt for Pakistani designer dresses UK.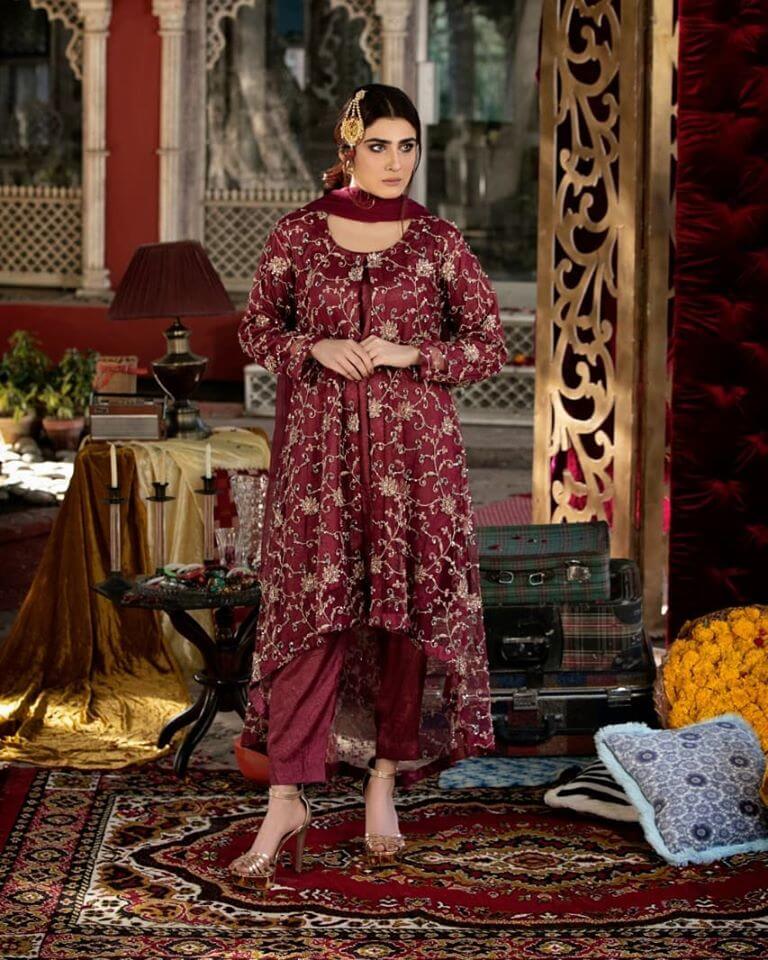 These dresses are perfect while you are going to appear at a formal family evening or when you just want to go shopping or office. Sarah Zaaraz has a collection of good looking and beatific dresses. We deliver you dresses of light and breezy colours as well as rich and flamboyant colours.
One thing that really incites the buyers is how magnificently we make dresses of contrasting colours. The clothes that we make for you are elegant and likeable and you will like definitely adore them.
We keep a touch of ethnicity in our outfits so that they can stand out in every gathering and function. Our employees know well how to do beatific designing of your clothes. This is how we are able to bring the best for you.
Where western clothing lacks all the eccentric beauty and amazing designs, our clothes bring the best options to your wardrobe. You may get dressed in it and look fabulous.
Asian wedding dresses in UK are a must for every gathering
Asians who live abroad don't have a lot of options to look vintage and nicely dressed in wedding events. When you spend most part of your life living abroad and wearing all kinds of western outfits, it would become a difficulty for you to select accurate clothes for any upcoming wedding ceremony.
With Sarah Zaaraz, here we have a solution for you. Our brand delivers you the fundamental quality of clothes at such reasonable prices. Our exquisite dresses are a must pick of everyone who wants to look charming in the upcoming wedding event.
Switch towards Pakistani bridal wear in UK and beautify the look of your weddings
Every one of us wants to live the dazzle and warm of the wedding ceremonies. Even while you are stuck abroad during this quarantine and can't order clothes directly from Pakistan. There is a place we know about from where you can always buy the best form of Eastern clothing.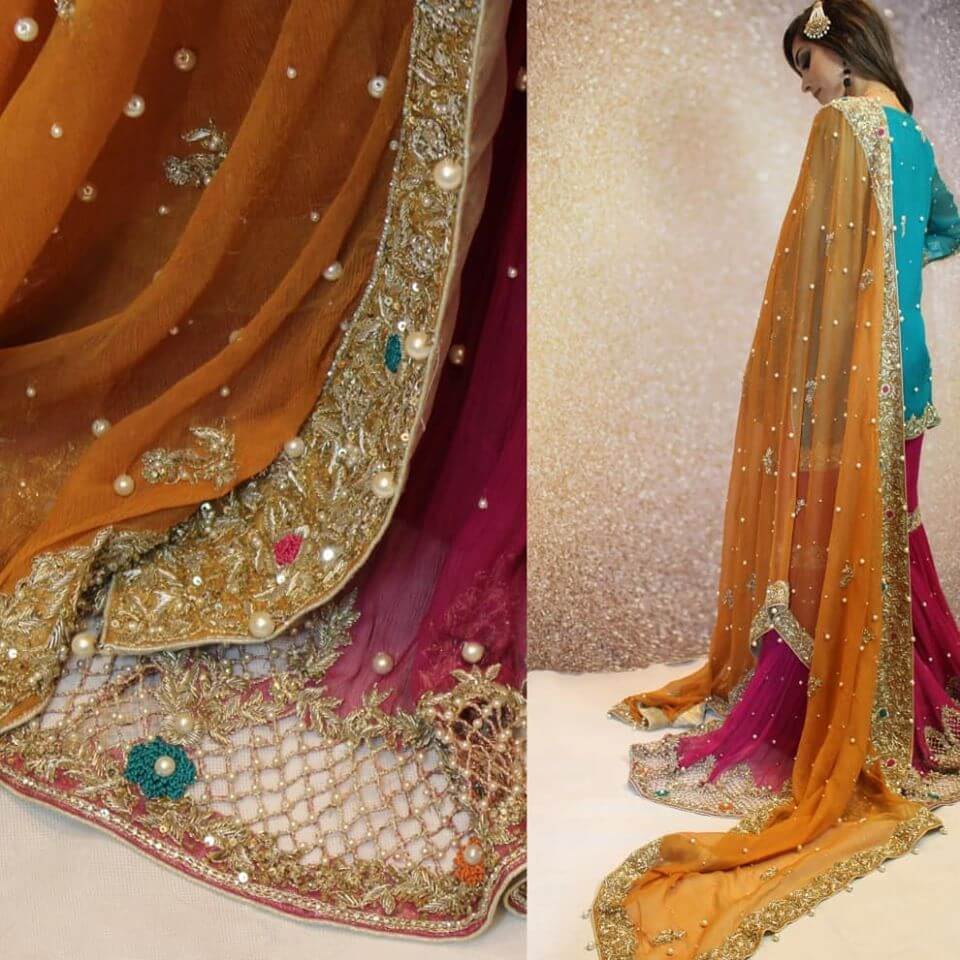 Sarah Zaaraz's eccentric clothing is spellbinding. If you are the one getting married, you can choose from the variety of ostentatious options that we have for you. This wedding season you are going to look fabulous and beautiful in our bridal wear.
Wrapping it up!
Pakistani dressing has such a glorifying charm that can not get ignored. The design of our formal clothing and traditional wear will be your first preference. We make clothes that will totally be loved by you because of their aesthetic beauty and remarkable comfort.
We make a variety of clothes to fit your various needs. For your formal gatherings, we have a collection. When its time for you to try new looks with new outfits, you should always count on Sarah Zaaraz.