While London is primarily a European city, it is also a hub where most of the Asian and Western cultures meet. From the food to the dresses, People in London desire variety everywhere. While Pakistani Fashion Designer in London are making themselves go acknowledged worldwide due to their expert talent and dressmaking. Pakistani designer in London is getting massive appreciation for their contemporary cuts and aesthetic designs. In this article, we will brief how impactful Asian dresses have become in London due to their magnificent designs.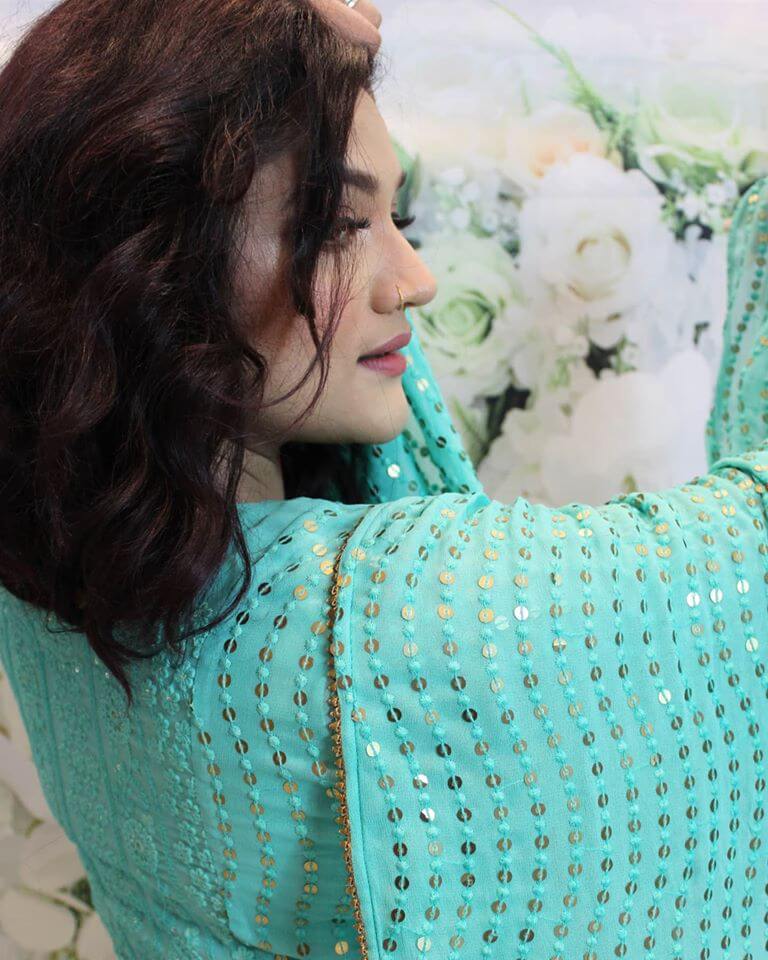 Pakistani boutique in London has caught the attention of all the fashion lovers
Those who like fashion will always find a reason to stalk new trends. This is an undeniable fact that all of us fall for the clothes which look good to the eyes. Pakistani fashion designers in london are well known for creating dresses that appeal to the eyes in a fashionable way. Most of the London residents, either they are Pakistani or from some other region, they prefer to buy Pakistani clothes online.
The lawn suits of Pakistani Designers in London intricately embroidered with fancy beads don't let the shoppers pull their eyes off. Those of you have visited Sarah Zaaras would agree that the brilliant composure of colours and awesome quality are a part of Pakistani casual outfit.
Now we have come to witness that even shoppers from different nations and cultures are taking a keen interest in Pakistani lawn designer suits.
Pakistani designers in London are having full house exhibitions
When it comes to exhibiting the art pieces, the artist tries to leave no loose ends in making them perfect. Same goes to the Pakistani style kameez shalwar when any designer showcases them in front of the audience. The designer makes sure to put his best efforts in order to make the dress look elegant and likeable.
The question is what really attracts the customer base to like the Pakistani designer made dresses. People are also curious about what is so different in the dresses of Pakistani boutique which is making them like the dresses massively. So, here is the answer! Unlike the pale and dull colour clothes of other cultures, Pakistani boutique in tooting London makes party wear that stands out. Due to the bright and luscious colours and alluring themes, Pakistani designer dresses have become everybody's favourite.
It seems like Pakistani designers have attained the goal of attracting their customers through the best women dresses in south London.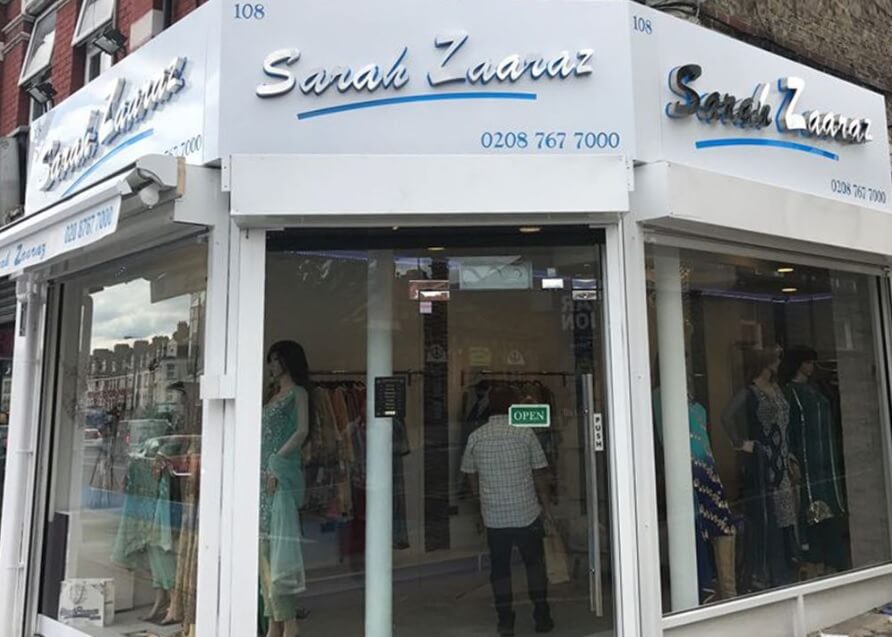 You can wear Pakistani designer suits in London to all the big events
Want to look classy yet fashionable? Ready-made Pakistani clothes in London will do it for you. Each fibre of the Pakistani dresses speaks volume of the remarkability and art. One thing that you won't be able to overlook about Pakistani Suits London is that they complement all of your formal gatherings.
Either it is a wedding where you are destined to go or a general meeting, just shop for Pakistani clothes online London as they are the perfect option. Depending on the requirement of the event, the Pakistani designers in London make proper and suitable dresses for you. You can further tell them your demands as to how you want your dress to be, and they will aptly do the rest for you.
Moreover, the customers always appreciate the comfort they feel while being dressed in a Pakistani designer dress. Sarah Zaaras makes sure to always prioritize the need of their customers along with their comfort. This is how we come with the best designer bridal dresses for the clients. The colours and fabric of Asian Dresses in tooting tend to be exceptionally satisfying for our customers.
Asian dresses in London are adored for their comfort and good looks
When you want to get dressed in something ostentatious while continuously feeling cosy, you should go for ready-made Pakistani clothes London. The fabric mostly used in Pakistani designer dresses is the mild cotton that seems too light and soft on the skin. Pakistani designer made Salwar Kameez in London has become quite a big thing for the Pakistani and Indian immigrants in London.
The best thing is that you will find not only the Desi public in London based Asian clothing shops. Now, these shops of London Pakistani Clothes are full of shoppers from multiple cultures who adorably look from flamboyant coloured lehenga to Gharara.
Carry Asian wedding dresses in London on your big day and look beautiful
For all the Asians, Desis and specifically for the Pakistani immigrants in London we have good news. Now you can rock in beaded and fancy looking Pakistani bridal lehenga and look exceptionally beautiful to the groom and audience.
Pakistani wedding dresses London don't want the bride to wear a dully looking white on the memorable day of her life. For this, we make bridal dresses with fancy cuts and beatific shades that would bestow the bridal with a remarkable and unforgettable look.
While you wear beautiful Pakistani wedding dresses, you can look seemingly charming. If you are inquisitive regarding where you are going to get these glamorous Bridal dresses, Sarah Zaaras is the solution.
Pakistani bridal wear in London has made a beautiful difference in all the wedding functions
It is not just about Pakistani fashion, but it is about being a trendsetter. The desi community in London wouldn't have before found an outlet from where they could buy their favourite dresses without hesitation.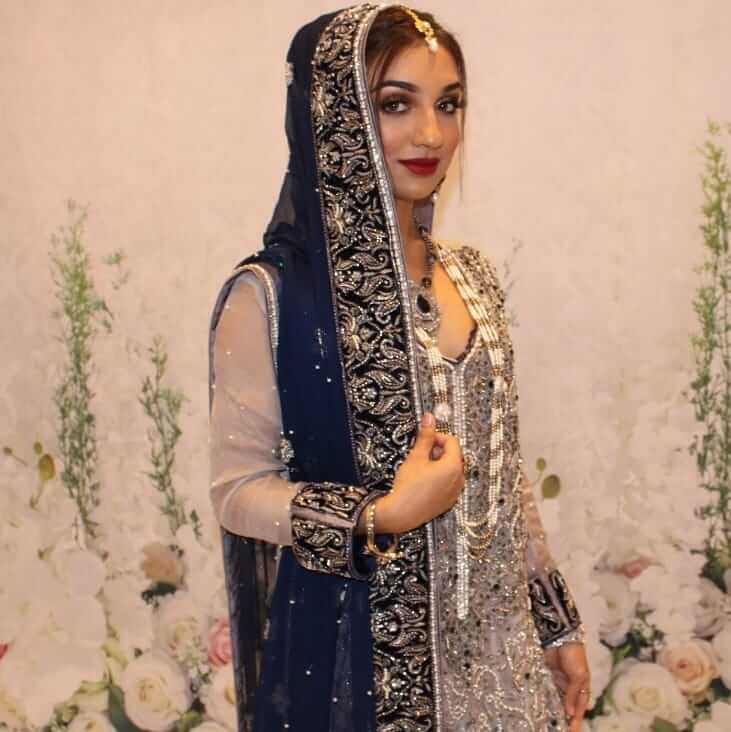 Now in the face of Sarah Zaaras, you will find the best Pakistani wedding dress boutique in London. You will not be able to get your hands on only the fancy wedding dresses in our outlet. Nonetheless, all formal and casual dresses are a part of our store. We provide you with fashionable bridal lehnga along with other beautiful dresses of your choice.
Here's an overview of Pakistani designer dresses in Lond0n:
Pakistani designer dresses are being cherished around the world for the beatific colour composition and styles. Even a simple shirt can be styled in so many amazing ways which will totally get you baffled. On the shirts and lehenga, you will see multitudes of Pearls and beads that would look totally eye-catching to you.
Pakistani designers in London make sure that the clients are being granted utter satisfaction. They choose the colours that are prefered by the customers themselves and make their dreams come into reality. You will never be disappointed with the beauty of Pakistani suits in London.
Just while sitting at your home you can choose your favourite one and order Pakistani clothes online London. In this way, you will get your favourite lehenga or shalwar kameez delivered at your place right away. You can choose between casual outfits, lawn collection and heavily ornated dresses with pearls.
Pakistani designer dresses in London are the best choice that provides you satisfaction, comfort as well as a stylish aura. Be prepared to rock the party with your stylish lehenga or gharara.
Conclusion:
Pakistani designer dresses in London are going to be the next big thing. For their beautiful colours and charming cuts, they are ultimately being adored by everyone. The public in Pakistani Boutiques in London always fascinate over the astounding dresses placed in the aisle.
The Asian wedding dresses in London make the customers unable to forget the charm that they create. Where the Londoners would have got sick of the white western bridal dress, the catchy blood red, orange and maroon seem to make their mark.